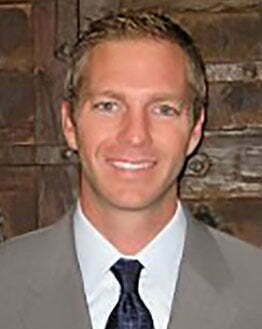 PRACTICE AREAS
Commercial Litigation
General Business Law
Kam H. Brian
Of Counsel
480-240-4150
Putting to work the diverse skills he's learned in public service and private law practice, Kam H. Brian is a Las Vegas attorney who practices business law. He is a member of the Nevada Bar.
Las Vegas Business Law Attorney
A capable business law attorney, Kam serves the vibrant business community in Las Vegas. He also assists out-of-towners with their business dealings in Nevada's large metropolis.
At the J. Reuben Clark School of Law, Kam honed his advocacy skills as a member of the Moot Court and Trial Advocacy Teams in preparation for a career as a prosecutor, defense attorney, and commercial litigator. Furthering his knowledge of the law through its application, Kam clerked for the U.S. Attorney for the District of Utah and the Chief Judge of the Federal Court in Utah. His abilities were further honed during time spent with the Clark County District Attorney's Office in Las Vegas from 2002 to 2006.
Having demonstrated his aptitude for business law matters, Kam further honed his skills when he took the position of legal counsel in 2006 at a large Las Vegas company. This work gave him further insight into the application of commercial law, corporate law, and general business law.
Education
Brigham Young University, J. Reuben Clark School of Law, J.D. 2002
Brigham Young University, B.A. with Honors, History, 1998
Admissions and Qualifications
Other Achievements
Member, BYU Moot Court Team
Member, BYU Trial Advocacy Team
Phi Alpha Theta
Golden Key National Honor Society
Prior Experience
Law Clerk, U.S. Attorney for the District of Utah
Law Clerk, Chief Judge for Federal Court of Utah
Prosecutor, Clark County District Attorney's Office
About Kam
Kam was born in Orange, California and lived in Alaska and Oklahoma before moving to Utah, where he graduated in 1993 from Alta High School. He was active in sports, vocational arts, debate, and served as Student Body President. From 1994 to 1996, Kam was a missionary for his church in Argentina where he learned to read, write, and speak Spanish fluently.
Kam's wife, Katherine, and children, Myla and Noah, make him the happiest guy he knows. Kam is a recreational enthusiast and a bit of an adrenaline junkie, gravitating toward motocross, skiing, snowboarding, waterskiing, and wakeboarding. He is saving golf and fishing for when he's too old to do anything else.