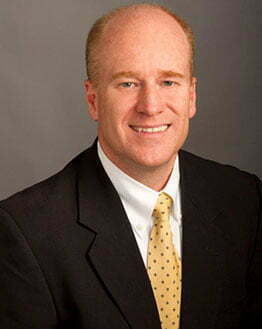 PRACTICE AREAS
Administrative Law
Appellate Law
Commercial Litigation
Commercial Transactions Litigation
Construction Litigation
Corporate Law
General Litigation
Labor and Employment
Chad A. Hester
Partner
480-240-4150
Chad A. Hester is a member of the Arizona Bar. As a Gilbert AZ business lawyer, he practices primarily in the area of commercial transactions litigation, in which he represents individuals as well as small and medium-sized businesses in various commercial litigation matters that entrepreneurs and businesses frequently face. Chad's business law practice allows him to assist entrepreneurs and business owners in a variety of areas.
He's known for his work in business formation, litigation, employment matters, including enforcement on non-compete and non-solicitation agreements, trademark enforcement, real estate litigation and enforcement, and construction litigation as well as providing general counseling to growing companies.
He is also experienced in assisting shareholders and companies resolve intra-corporate disputes, as well as counseling and litigating shareholders in securities actions. He also has extensive experience assisting business owners in resolving insurance coverage disputes as well as defending clients on behalf of insurance companies. Chad's litigation experience has also provided opportunities to brief and argue cases before the Arizona Court of Appeals as well as the Arizona Supreme Court.
Reported Business Law Decisions
Empire West Title Agency, LLC v. Talamante and Dos Land Holding, LLC (real party in interest), 234 Ariz. 497, 323 P.3d 1148 (2014)
Flagstaff Affordable Housing Ltd. Partnership v. Design Alliance, Inc., 223 Ariz. 320, 223 P.3d 664 (2010)
Heatec, Inc. v. R.W. Beckett, Corp., 219 Ariz. 293, 197 P.3d 754 (App. 2008)
Haines v. Goldfield Property Owners Association, 211 Ariz. 406, 121 P.3d 1276 (App. 2005)
Warne Investments, Ltd. v. Higgins, 219 Ariz. 186, 195 P.3d 645 (App. 2008)
Earles v. State Auto Mut. Ins. Co., 2004-Ohio-5168 (Ohio App. 9th Dist. 2004)
Publications
Are Forensic Locksmiths Really Qualified to Testify as Experts in Cases of Insurance Fraud: An Examination of the Admissibility of Forensic Locksmith Opinions Under Rule 702, 49 Clev. St. L. Rev. 357 (2001)
Successor Liability In Business Transactions and Recovery Against Business Fraud, The Arizona Business Lawyer, Vol. 6, No. 3
Education
Cleveland State University, Cleveland-Marshall College of Law, J.D., 2002
Managing Editor, Cleveland State Law Review
California State University, Sacramento, B.A., 1999
Admissions and Qualifications
Ohio State Bar (inactive)
U.S. District Court, Northern District of Ohio
United States District Court, District of Arizona (2004)
Arizona State Bar (2004)
About Chad
Chad prides himself on being able to understand and empathize with clients while helping them achieve a result that is beneficial to them and their continued success. When Chad is not busy helping clients navigate the legal challenges of today's business environment, he can often be found spending time with his family enjoying a variety of outdoor activities such as wakeboarding, snowboarding, golf, and the occasional trip to the dunes.